Posted at AP on 11 Oct 18.
Before we get into this installment, I freely acknowledge that there are as many people out there who simply loathe the M16/AR15/M4/M4gery platform and would rather throw rocks at an enemy than use one, as recently evidenced by comments not making the cut here (I don't do vitriol) or seen at other sites posting the first installment of the series.
There are also those who really, 'don't know what they don't know' about continuous product improvement, and honestly don't care to compare/contrast older versions with newer versions of anything, and operate on what is known as, "The Law of Primacy," which basically means, "first learned, longest remembered, revered, trusted, etc (put in your own descriptor..)  I actually was in this category for 20 years after retiring from active duty, so much so that I moved to the 7.62NATO round in a M14 type rifle and didn't consider an AR until about 6 or 7 years ago.  Of course, a lot has changed for the better since even then.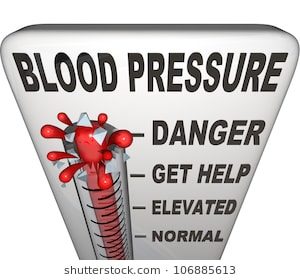 So, if you're one of those who reacts in an unhealthy way at the mention of 'AR', don't bother reading on, as all this will most likely do is raise your BP, your ire, and possibly cause you to violate our comment standards when/if you comment.
For the rest of the readership, as you saw in Part 1, the M-16 and its civilian cousin, the AR15 (exception to the designation was the fully automatic USAF AR15) started out with a whimper instead of a bang.  It took some time for Colt to clear up the problems being faced on the battle field due to poor powder replacements in the round, no cleaning equipment, no solvents, and extreme malfunctions solely due to those reasons.
However, once Colt got on the ball, the problems were fixed and the rifle and carbine kept being put through Continuous Product Improvement evolutions to became the most loved/hated platform in the US.  I was weaned on the USAF AR15 slab side (my first issue rifle had the 3 prong flash suppressor on it).  We had no forward assist available, but the thing was, we didn't need it.  Colt had fixed the issue, so we were fine with what we were given, not that we actually knew what had been improved (E-2's and 3's aren't the most informed people in the military….just sayin'), we just knew it fired when we pulled the trigger and hit what we were aiming at to the maximum range we were allowed to shoot (usually 200 meters or less, most often 100 meters).  Most of us, including me, hated it though, because we were trained by men who'd used the first generation in Vietnam that had problems.  We all lusted for the M-14, which we would NEVER see as a general issue rifle.
My personal dislike for the AR carried over throughout my career, even though I used another variant or two, specifically, the GAU-5A and the 'Colt Commando.'  Those were, at least, more maneuverable and as we were always getting in and out of vehicles (trucks, jeeps, cars (armored and standard), a lot easier to use and control, especially if you were a dog handler (like I was for 3 years) or were working a support weapons crew, such as the 81mm Mortar (also like I was for 5 years).  Great also for vehicle patrols and other tasks.  The pic below also shows how we adapted the slings in order to carry in more of a ready position.  We taped our unused sling swivels, though….noise and all that.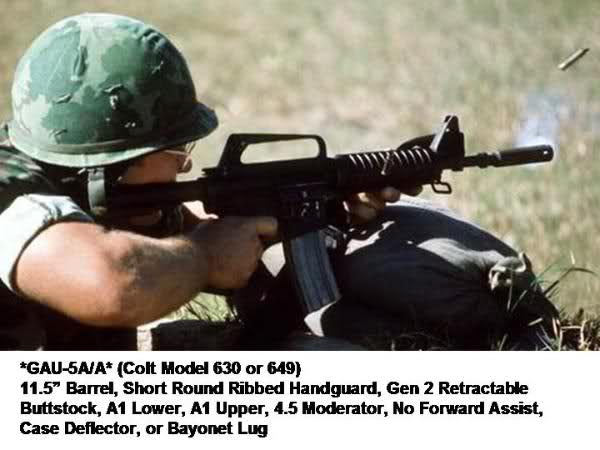 When I retired from active service, I decided to go with .30 caliber weapons for my personal use and for competition.  So, in a short time, I had an '03A3, a nice Garand, and a really nice pre-ban Springfield M1A (later sold and replaced with a Fulton Armory refurbed Norinco with all TRW parts except for the receiver).  Used them for 20 years.  Below photo of yours truly with his Fulton Armory reworked Norinco.
Then, age started to catch up to me, and I knew my days of running around with a 10 pound rifle and 13 magazines of 7.62NATO were numbered.  So, all the .30's eventually got sold, and I listened to some folks talk about how much more improved the AR was.  I was hearing things about 600 meter capabilities, super-stiff barrels in 16, 18 & 20 inch lengths, double-chrome lining, Nickel Boron coated BCG's, and some superb triggers.
Usually, what sounds to good to be true actually is too good to be true.
In this case, the upgrades and improvements were, in fact, true, and the AR's I own now run circles around what I was issued, and, in the case of the Colt SP-1 still out there for sale for collectors when they can find one.  I like the SP-1 for nostalgia's sake; the one I've fired hits where it should hit, but it is limited by the barrel twist, the sights, bullet weight, and issue trigger.  But it is the closest thing to what I used during my first couple tours on active duty, save for the lack of select fire.  In comparison, the AR below is an earlier iteration I had for a couple years; bought it right before the first panic in '09 for about $1300 and watched it go up in value to over $3,000 almost over night.  I decided to go with the 'Canadian' influence of a retractable stock but a full length 20 inch barrel.  I wanted to squeeze the most performance possible out of the 5.56NATO round.  It had a Nickel Boron upper, NiB BCG and bolt, 20 in chrome lined FN barrel in a 1:8 twist (it ate everything pretty well), Gisele trigger, Magpul everything, Vortex flash suppressor, fold down BUIS, and an ACOG.  I regret selling that one.  That particular rifle is shown in the feature image at the top of this post.
What's available for purchase now?  Almost endless accouterments as well as configurations.  I'll list just a few of the improvements.  Yes, some of them are expensive, but I figure you get what you pay for, and I know my AR's are pretty much bomb proof.  They also fall into the definition of 'practical combat carbine.'  Also available is the very popular AR 'pistol.'  They're kinda neat for carry in a car, so long as you have a CPL.  Most states won't allow a rifle to be carried loaded in your vehicle, but, and AR pistol may be, so long as you have your CPL.  Laws vary, so check out your own state's requirements.
Here's some of the upgrades available that I've chosen for my latest iteration, one that I've had for about 3 years:
FN manufactured, double chrome lined barrel.  Very stiff; basically a cut down machine gun barrel.  Able to stay very rigid during long firing periods (equates to a smaller cone of fire).
Barrel Twist – 1:7 takes the 62gr, both OTM and M855.  Personally, I'd prefer a 1:8, as it'll eat everything ranging from 55gr to 77 gr, but I'm not quite ready to re-barrel my 'go to.'
Vortex Flash Suppressor – Nothing says 'no flash signature' like a Vortex.  You can still see flash signature with the 'Bird Cage,' let alone the 3 prong.
Folding BUIS w/chevron sight post to replace the standard – Great for snap shooting and back up should my optics go Tango Uniform.
Battery Assist Device (BAD) by MagPul – HUGE debate out there in 'subject matter expert' land as to what one might do if they train with a BAD and have to use a 'battlefield pick up.'  I am not in that camp.  I've been using the AR system long enough that if a BAD isn't there, it'll take about 3 nano-seconds to revert back to activating the standard bolt release.
Nickel Boron Bolt and Bolt Carrier Group – Carbon doesn't adhere nearly as bad as it does on the standard issue or chrome BCG or bolts.
Bravo Company Bolt Upgrades – Rubber donuts, stronger ejector springs, and superb gas rings that last longer.
Better ergonomics on the pistol grip, adjustable stock, and fore-grip.
200 lumen mounted light on foregrip; safety bail operated.
Geissele trigger.  'Nuff said.
Vortex Strike Eagle variable scope.  Not top line, but is superb and takes enough of a beating to make it balance out on the ROI scale.
American Defense Industries quick release scope base – If the vortex goes 'kaput,' I can remove it with a flip of the levers and employ my back up iron sights that are pre-zeroed.
Heavier buffer/stronger buffer spring – It's for the carbine, of course, but it does help keep things non-maniacal during follow up shots.
Magazines – Mix between MagPul window and stainless steel magazines.  I like both; both take rattle can camo very well.  The MagPuls are thicker at the base, and therefore don't fit as well into USGI type double mag bandoleers (which I like for 'extra comfort').
All in all, the newest iteration I own, and the ones available from quality manufacturers have long outdistanced what was originally issued and available to the civilian market.
Are there better platforms out there?  Sure, but you'd be hard pressed to find a more versatile platform with as many different configurations, optics, furniture, ammo choices, not to mention cost reductions and availability.  Nicely appointed AR's are going for $500, sometimes less, and the quality isn't half bad.
Well, that about does it.  Hope you enjoyed the series.