Posted at AP 6 Jan 19 as 'A New Year Can Mean a Fresh Start in Your Training"
Simply put, sometimes life will get in your way, and pretty soon, you're not training like you should in any area, and then, even with a couple attempts at getting back on schedule, you might feel overwhelmed…..and then just lay off for a few or more months.  Then, if one isn't careful, the habit of no longer training will become routine, rather than the forced discipline of training becoming routine.  And then comes the end result pictured below:
Not a good outcome for you OR your family, if you are the leader and/or protector.  Not good from any perspective that you might have if you're a regular DTG reader.  Here it is, already the 3rd week of April, and you haven't gotten serious about being in shape, because 'weather.'
Right now, anyone (used to include me – I've been at it now for about 6 weeks) who's slacked off for whatever reason have an opportunity to motivate themselves and get back on track.  The hardest part of the journey is making the first step, and that's getting off the couch.  Use the mild weather to help you.  Open some windows, walk around outside.  Add some stabilized oxygen to your drinking water a couple times a day.  The more oxygen in your blood stream, the more you'll be energized.
The second step is to start doing 'push away' exercises (push yourself away from the table).  The third step is to restart your PT program.  Now.  Today.  In the rain if necessary.  No matter how inviting and warm that chair or couch near the fire place, wood stove, or TV looks!
Each step comes easier following that extremely difficult first step.  And yes, you're going to be sore, possibly even cranky as your food intake decreases.  Persevere.
In addition, consider cutting back on sugar/carbs/starches/alcohol.  They have one purpose beyond the very little bit your body needs:  Make fat.
Increase your intake of natural fat, vegetables (especially green ones) and natural protein.  Natural fat is necessary for good brain function and also will help jump start your metabolism again.
And, if it needs to be said, check with your doctor before doing anything rigorous.  Personally, I've got a clean bill of health, but I'm also starting out again gradually, on that long, hard road to fitness.  Being able to move without screaming is actually a positive!
My first phase still includes increasing numbers and sets of push-ups, walks of increasing distance (no weight) and speed, and abs all summer.  About a month ago, I started rucking again in addition to more rigorous PT.  Right now I'm at 5 miles with 50 pounds at about a 17 minute mile.
It can be done without too much agony.  Remember, science shows us that we can rebuild muscle mass, strength, and stamina into our 90's…..so there's really no excuse not to, especially in the preparedness world.
Here's a couple of good resources if you like guided programs (like I do).
Buy it here for less than $9.
Here's another for pure body weight exercises that cover entire physique conditioning that can be done in a small space.  It's called, "Convict Conditioning," and it can take you from no strength whatsoever to powerhouse strength.  When I bought mine it was almost $40; now?  It's less than $24 on Amazon, here.  Such a deal!!
For abs, my favorite reference is, Legendary Abs – Gold Edition.  I've been using this routine since my early martial arts days, and it really does work without stressing or hurting your back.  It also provides the science behind the routine.  It's just under $24, too, if you want to try it out.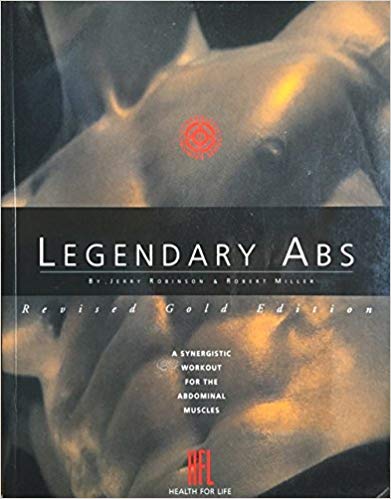 Once I get to April, or possibly mid-March, I'll be adding this back into my routine.  Up to 10 miles, eventually, most likely by August/September, and, as I'm purging my ruck, probably 65 pounds.
Whatever you choose as your primary routines, the most important ingredient will be your resolve to see it through and form the habit of exercising so that when you have to miss it, you feel guilty.  It helps.
So, what will your routine be?